Like many of England's golf clubs, Goswick in Northumberland has benefitted from the COVID-fueled surge in interest in golf over the past two years. But while many of those same clubs have chosen to rest on their laurels, Goswick is instead reinvesting its increased revenue in a wide array of initiatives it believes will deliver an exceptional experience to its members and visitors while better supporting and developing the staff who serve them. Goswick believes this will, in turn, put it in a stronger position to weather the economic storm clouds looming on the horizon.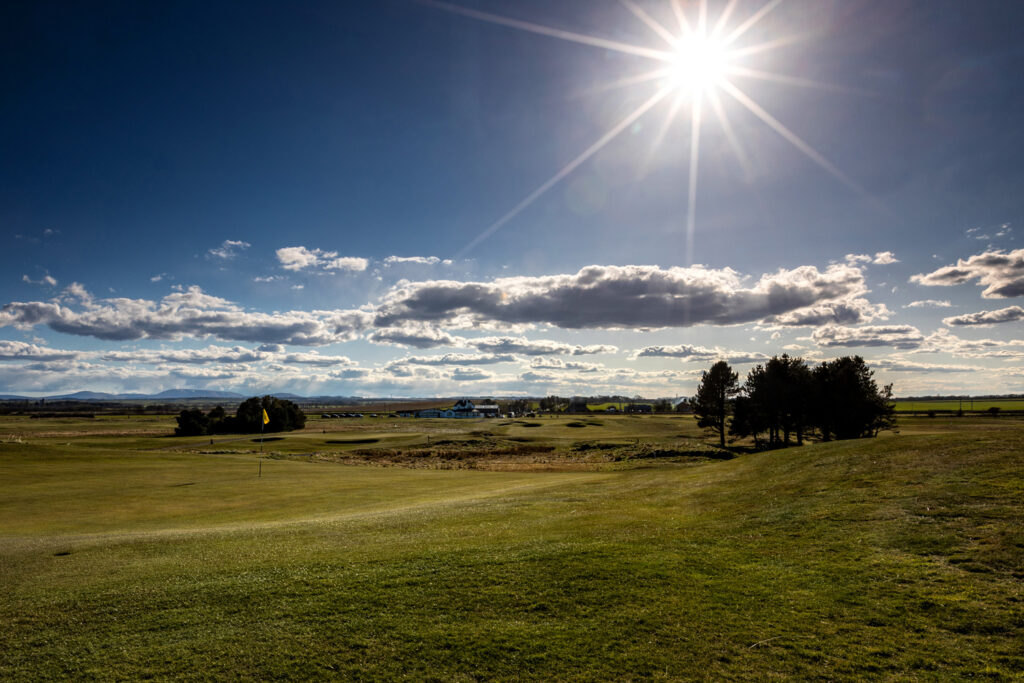 Some examples of where Goswick are focusing their attention:
A better golf course — Goswick is already a highly regarded James Braid-designed authentic links. It's ranked in the top 50 among all courses in England by National Club Golfer, top 100 among links courses in GB&I by Golf World and has been twice selected as a regional qualifying Open venue by the R&A. But by making some strategic changes to its routing, Goswick believes it could achieve top 100 GB&I status. To this end, modifications proposed by the world-leading course architect firm of Mackenzie Ebert were approved by members at a General Meeting in June. If all goes according to plan, the changes will be in place and open for play in spring 2025 — after the final year of the club's current Open qualifying commitment in 2024.
In the meantime, the club's green keeping team is implementing a long list of incremental improvements, such as extending the course's irrigation system from the greens to the tees (with irrigation of the fairways likely to follow), converting gravel walkways to grass and building new tees to make the course more enjoyable for a wider spectrum of playing abilities.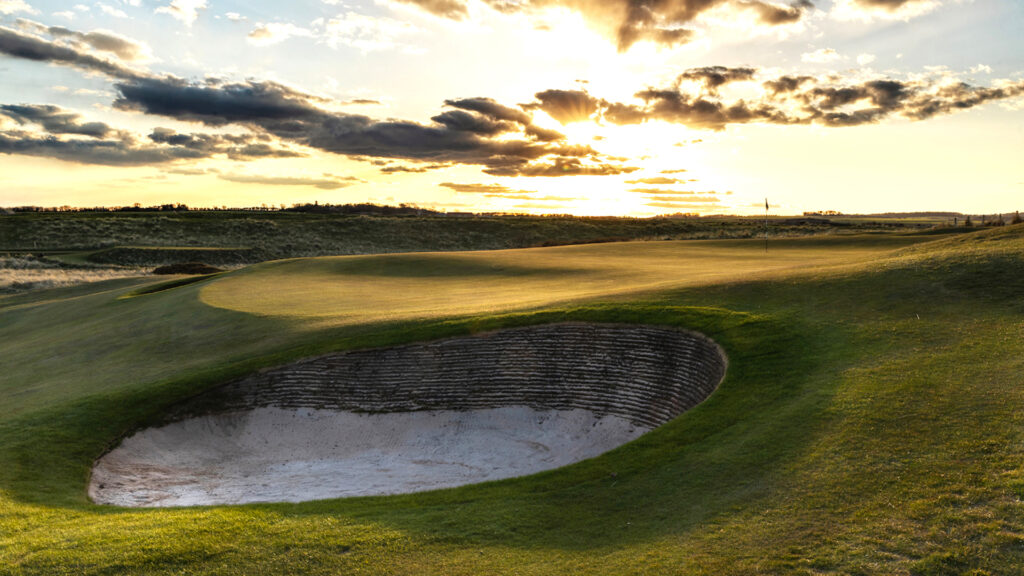 A better green keeping facility — Investing in the course needs to go hand in hand with investing in the people who care for that core asset. Goswick is stepping up on this front as well by building of an all-new green keepers' welfare unit and a significantly larger shed to accommodate their growing fleet of machinery. Along the way, Goswick has expanded its green keeping staff and stepped up its compensation packages to attract and retain top talent.
>A better pro shop — As with most clubs, the pro shop is the first port of call for members and visitors alike. Goswick is currently building a new shop that will be staffed by trained retail assistants and managed by the club's head professional. In addition, this new facility will incorporate a swing studio that takes full advantage of the club's TrackMan launch monitor, the cornerstone technology to delivering state-of-the art teaching and club fitting services.
A better customer journey — An enjoyable and challenging golf course is the foundation to any club's success. Goswick has that and is making it better. But it also recognises that the customer's experience doesn't begin and end on the links. It starts with the very first interaction, whether that be via the club's website, a social media post, a tour operator or a phone call to the club. It continues with the customer's arrival for their round, from the first impression on the drive up to the car park, the greeting in the clubhouse and pro shop, the presentation of the locker room facilities, the quality and care provided by the food and beverage staff and more. And it follows through in the interaction with the customer after their round in hopes of securing multiple repeat visits. Goswick is currently reevaluating each piece of this puzzle in search of improvements both large and small. This includes a reconfiguration of its staff to put more dedicated resources around the reservations, reception and customer follow-up processes. In short, Goswick is committed to delivering an experience off the course that is every bit the equal of the experience on the course.
A better marketing plan — Though Goswick is held in high esteem among those who know their golf in England, broader awareness of the club trails the quality of its links. As such, Goswick is systematically upgrading all phases of its internal and external communications activities — from posting monthly general manager's updates and surveys for members to building a new website, creating a new promotional video and ramping up its social media presence to reach more visitors. Along the way, it has not been afraid to test innovative marketing strategies, such as entering into collaborative cross promotions with such clubs as Muirfield and Carnoustie, adopting a dynamic pricing model that adjusts green fees in sync with supply and demand, and investing resources to build its relationships with tour operators and third-party golf media. The twin goals of this plan are to increase awareness of Goswick and raise perceptions of the club to support the continued gradual increase of its average visitor fee, thus producing the additional revenue needed to reinvest and further improve the course, facilities and customer experience.
Times are good at Goswick. But its leadership team recognises that, in all likelihood, the current surge won't last forever. So, while it can, it is doing all of the above and more to raise the level of the club to the benefit of members, visitors and staff.
No doubt many GTE members are also being proactive, but many thanks to Goswick for sharing their vision and efforts to strive for excellence.