Aloha Golf Club in Nueva Andalucia on the Costa d'el Sol opened for play in 1975, and before Valderama, Finca Cortesin, Sotogrande, and La Reserva all emerged as excellent courses, Aloha, along with neighbouring Las Brisas, was the place to be.
It was in the early days of Marbella's rise to prominence; Puerto Banus only opened in 1970 to attract a wealthy clientele, that Las Brisas (also established in 1970) and Aloha became the Club's to join. Both are located directly inland from the Port, with Patrick's 19th Bar, one of the most traditional pubs in the super yacht haven, almost an extension of the Clubhouses. The excitement in the area was palpable, as properties were built and snapped up, the Golf Clubs thriving, and growth becoming guaranteed. Marbella had been discovered, but now by a broader audience than just the international jet set and vacationing members of Europe's social elites, who until then had enjoyed a casual but discreet luxury.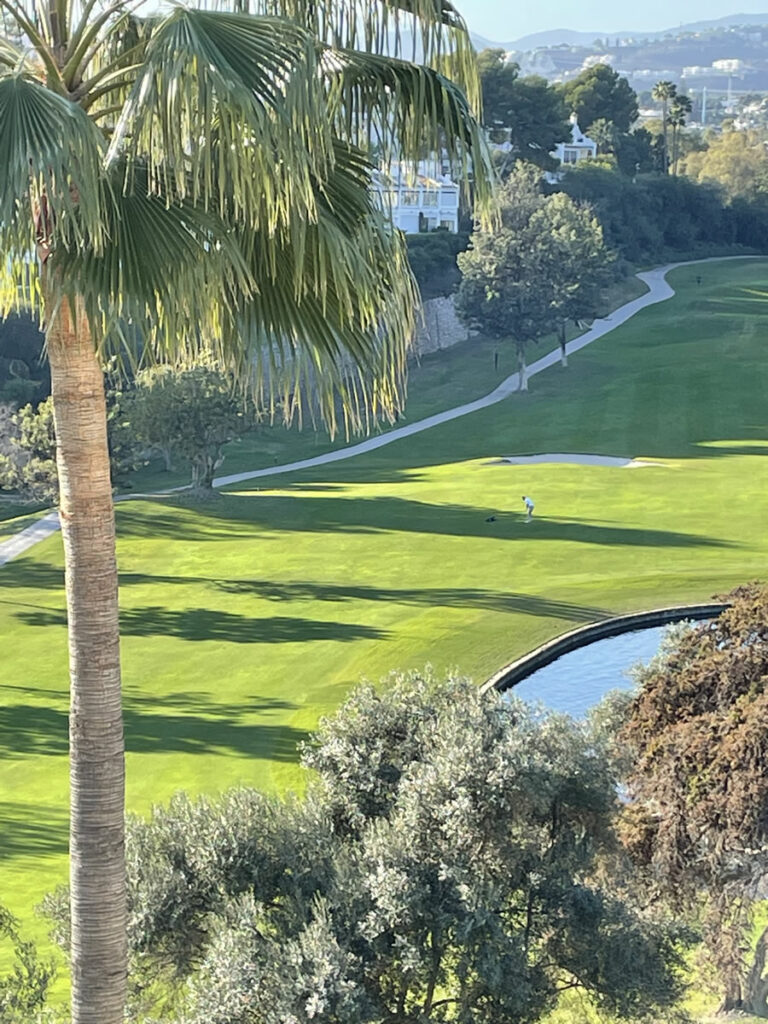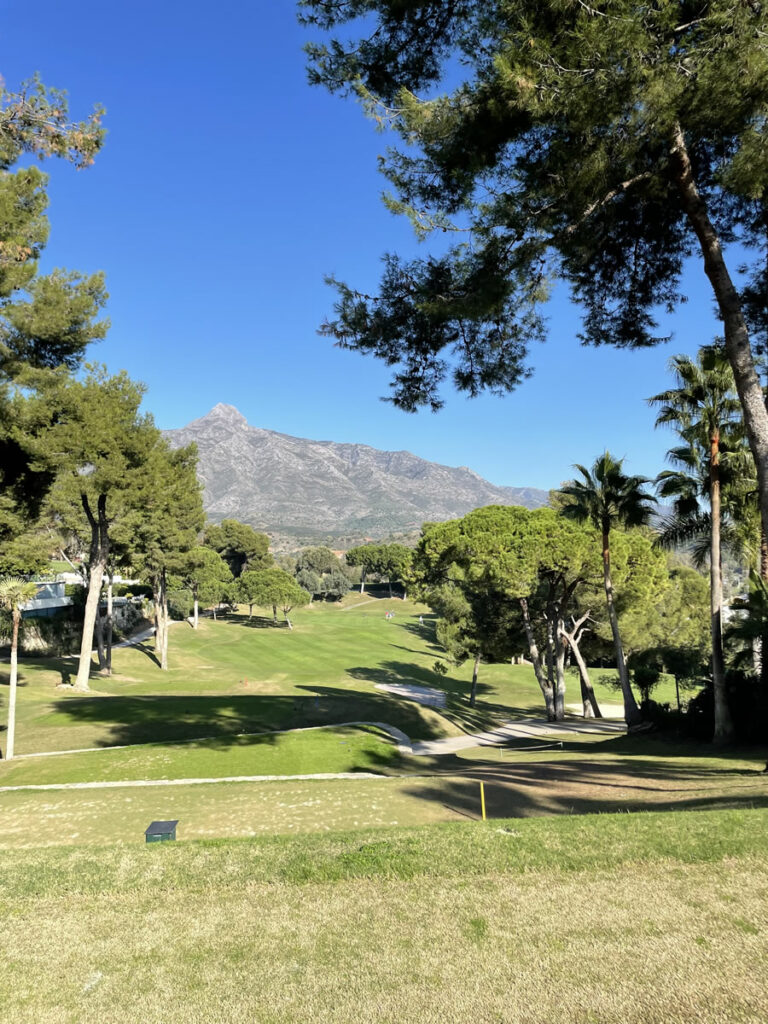 As years went by, and various nationalities poured into the Costa D'el Sol: visitors from the UK, Scandinavia, the Middle East, Russia, and almost everywhere else, set up holiday homes. With this growing interest, maintained as a result of possibly one of the best climates in the world, the area was constantly changing, sometimes for the good, occasionally for the bad. Puerto Banus grew relentlessly; today almost a town in its own right. You could argue that much of the early day charm has gone.
However, I am delighted to report that Aloha Golf Club has barely changed at all! In respect of its presentation, atmosphere and ambience, the Club remains in wonderful shape; fairways and greens superb, Clubhouse immaculate, service first class, catering excellent, and the special relaxed feeling around the Club, helped by the year round warmth, of course, all remain in tact.
The course is a lovely old fashioned design by the same architect who created two of Spain's other great courses, El Saler and El Prat, Javier Arana, with tees and greens beside each other, so a proper walking course. Even though the course is high enough to afford views across the Mediterranean on a number of holes, there are no steep climbs apart from the 18th green to the bar.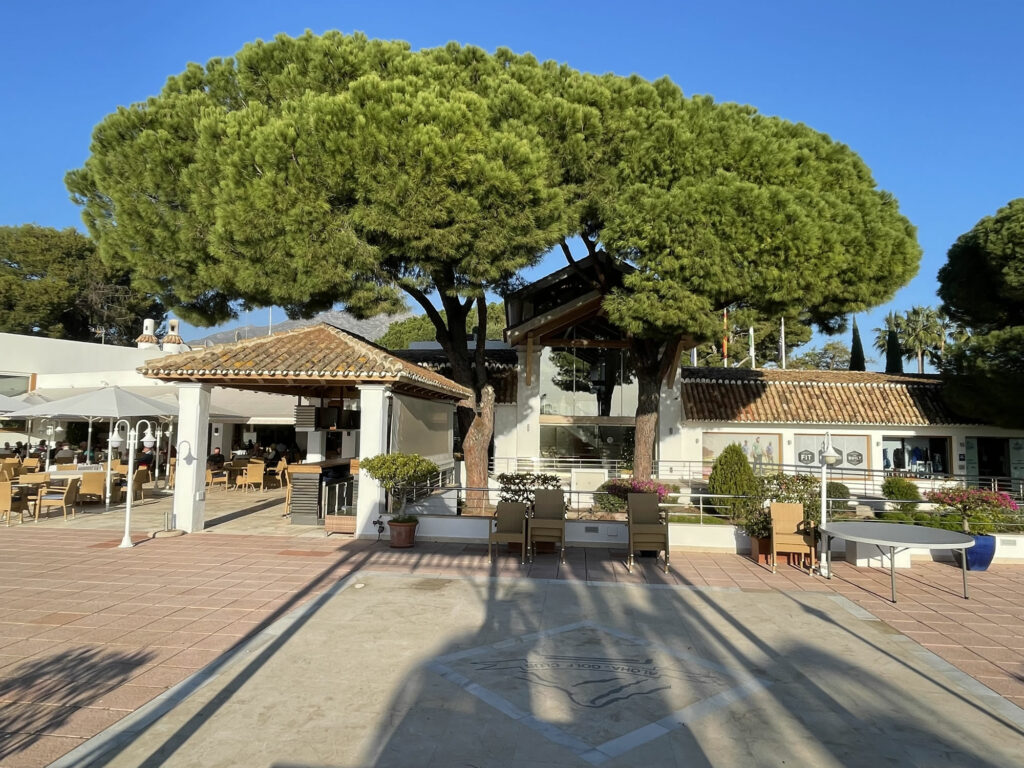 With neighbouring Las Brisas having invested multi millions in restoring their Course to its former glory, this is indeed a very positive time for these two Costa D'el Sol golfing giants.
Aloha's membership model is interesting, and has served the Club very well over the last 38 years. An initial fee which buys a tradable share in the Club, is a significant outlay at €20,000, but once paid can grow in value considerably. After that, the annual sub is quite modest for a Club and course of this quality. There is also an excellent reciprocal arrangement with many other Clubs along the coast, so for anyone living in the area or visiting regularly, it would quickly become a very pleasing deal.
The Club is strictly private and only allows visitors with members, so it is very exclusive. But joining the Club would not necessarily be as complicated as a British equivalent.
It had been a long time since I had been to Aloha, but it was everything I remembered it to be, but even more mature, even more special. The Club has cleverly combined a laid back style with a first class and quite formal service; it really is a wonderful experience. One of my favourite places.