During a week where I had a tour operator frustratingly complain that a leading Surrey golf club had made little or no effort to meet, greet and make welcome a group of green fee paying visitors from the United States, I was paying particular attention to the reception I, as a visitor, would receive on a visit to @LittleAstonGolfClub in the West Midlands; generally regarded as the most prestigious Club in this part of the world.
The Club sits in a private estate and within a gated environment, so perhaps potentially a little foreboding for any first time visitor, but logistically, it is quite obvious where you should be heading when you have parked your car, so that's fortunate and helpful for both the visitor and the Club….no signage required!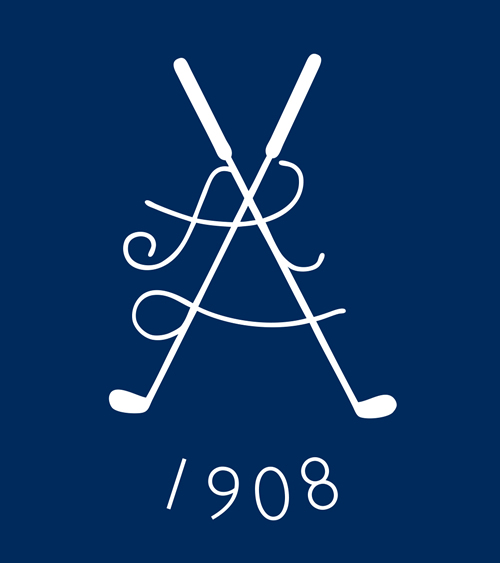 But then, much to my delight, upon entering the doors to the Clubhouse I was immediately met by a welcome counter staffed with two affable gents with big smiles. A very well and professionally presented retail area (certainly not an old fashioned pro shop), instantly caught my eye, stocked with stylish and understated branded merchandise featuring many of the leading and most popular brands. The Little Aston logo also sits proudly back lit on the wall. It was clear that things had changed in regard to the decor since my last visit, and none of this impact was by accident, it had been thought through and was being executed superbly.
I was asked by Anthony, the shop manager, how I could be assisted, and then offered accompanied directions to the lounge, so I could get a coffee. In total, the welcome took a couple of minutes…, but in that short time I was put completely at ease and made to feel entirely welcome in what is one of England's premier private member Clubs. As an organisation that represents English golf clubs, it was pleasing to be able to associate with a club providing such warmth and professionalism.
The golf course has an impressive history of professional, national and regional events, and this is because it is an excellent layout, initially envisioned by Harry Vardon, but shortly after came under the influence of the great Harry Colt. It's a stunning parkland course and is currently undergoing an extensive bunker renovation and green irrigation programme, with the aim of keeping the standards to the very highest quality.
It was a pleasure to meet Iain Burns, the Club Manager for a catch up, and it soon became clear that Little Aston was benefitting from his years of experience working in the hospitality industry with Marriott…the welcome, the course improvements, the impressive shop, is all part of a clear strategy and vision for the Club. Even the catering, previously contracted out has fallen under the control of Iain's management, and that became quite evident at lunch. Just a quick tip for any visitor; the meat pie has more beef than any I have ever previously encountered, and must be sampled!
One further comment, and one that is critical when a Club wishes to attract visitors….indeed one that can easily be overlooked, is the attitude of the members to visitors. There is a culture at the Club for every member to make an effort to enhance the Little Aston experience for guests, and this really shines through. You find yourself with a smile on your face and a happy memory of a Club on top of their game!