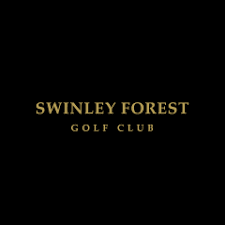 Swinley Forest GC
6,373 Par 69
Harry Colt
The Secretary
Bodens Ride, Winkfield Row, Ascot SL5 9LE
Telephone: 01344 620197
golf@swinleyfgc.co.uk
Visit Website
Back to Courses
The Surrey/Berkshire border is home to arguably the finest neighbourhood of golf courses in the world, and Swinley Forest is one of its finest jewels

There are few centurion courses so perfectly designed and in such a wonderful location that little has changed or ever needs to. Swinley Forest is one such shining diamond, and despite recent tweaks you genuinely feel as though you are stepping back in time from the moment you arrive.
The Harry Colt classic grows on you on every subsequent visit.
he course features high up in the Golf Monthly Top 100, and is one that really has no signature hole. Rather, it has 18 of them. The view from the homely clubhouse sets the scene perfectly with the opening and closing holes running down through the valley over a burn, and with just one par 5 on the card, it plays every inch of its modest yardage.
There is a terrific trio of holes from the 3rd, the first of which is a short par 4 that raises some hope of a birdie providing the drive avoids the heather.
The 4th is a much greatly admired Redan par 3, as the 15th at North Berwick, with a green slightly above the tee and a sea of sand and fall-off areas. A simple concept but a wonderful hole.
The pond on the 5th is more in evidence than it was when I first came here, and although the water should really not come into play, it makes for a fabulous vista. The short 8th does not need any bunkering, and the tough 9th calls for two excellent blows to get anywhere close.