St. Georges Hill, Red, Blue and Green 9's
6,520 Yards Par 70
Harry Colt
Back to Courses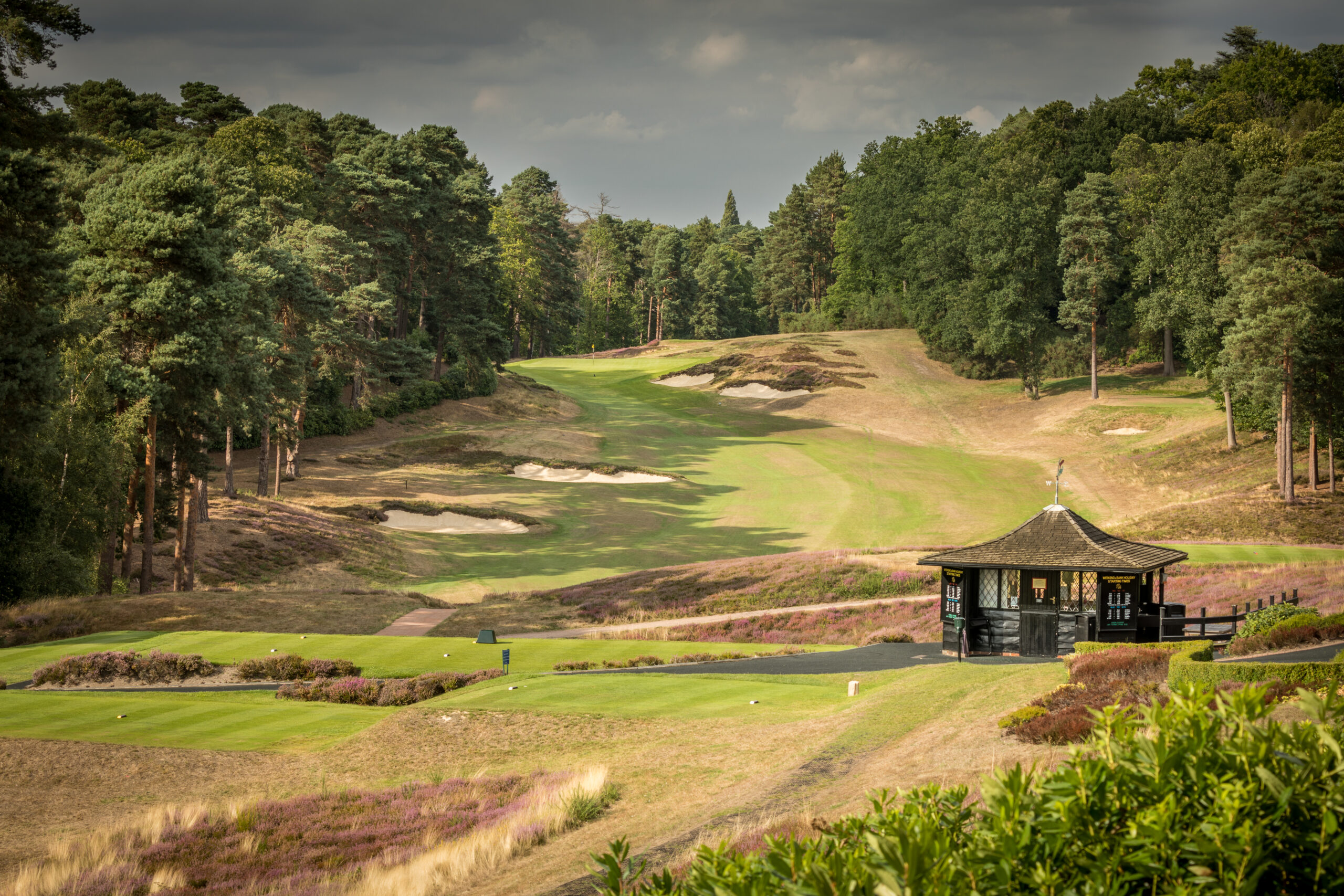 Surrey's Heathland Classics
A collection of revered Surrey heathland golf clubs that represent the finest heathland golf experience
3 Golf Courses
3 Hotels
4 Attractions
View tour details
Designed by Harry Colt in 1912 and carved out of heather and pine woodland, St George's Hill comprises three very individual 9 hole loops, all starting and finishing by the clubhouse. Most Club Championship and major competitions are played over the better known Red and Blue nines. However, the Green nine, originally part of a second 18 hole layout, now compares very favourably with the other two, and many regard it as the most difficult nine due to its much tighter nature.
All three nines are maintained and groomed to the same high standards with the putting surfaces all playing to the same consistent speed. Each nine has its own signature Par 3, each of which would probably find a place on any comparable course in the UK, if not further afield. If you get a par on the Red 8th, the Blue 14th or the Green 2nd then you will have played very well indeed. See the photos below for a view of the challenge.
Combining any two of the nines provides a challenging, scenic and, above all, a very enjoyable round of golf at St George's Hill. Playing all three will give you a truly memorable day's golf. To discover more about the Course just click on the links above or in the left hand panel.
"Given that England's patron saint is the swashbuckling St George, legendary slayer of fire-breathing dragons, it's fitting that the nation's greatest and most free-spirited links course should be called Royal St George's. But it is equally appropriate that England's most handsome and, yes, most heroically fashioned golf course should be named St George's Hill." – "Links, the Best of Golf" magazine.