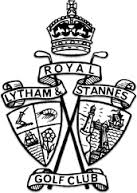 Royal Lytham & St. Annes 18 Holes
7,118 Yards Par 70
George Lowe Snr
Harry Colt
Charles Grimley
Links Gate, Lytham St. Annes, Lancashire, FY8 3LQ
+44 (0)1253 724206
Visit Website
Back to Courses
Royal Lytham & St Annes Golf Club was founded in 1886 and the present Course constructed in 1897. The Clubhouse celebrated its Centenary in 1998. It is one of the premier links courses in the world, host to eleven Open Championships, two Ryder Cups and numerous other major tournaments including the Women's and Seniors Open Championships and the Walker Cup in 2015. Northern hospitality has always been famous and Royal Lytham leads the way. You will be made very welcome.
The layout of Royal Lytham & St Annes has remained faithful to the original created by the Club's first Professional, George Lowe, over a century ago. The only significant changes were made in 1919 when the club asked Harry Colt, the pre-eminent Course Designer of the time to make recommendations for improvement.
Over the next four years he repositioned some of the Greens and Tees added numerous bunkers and lengthened the course.
It is not a conventionally beautiful golf course, surrounded as it is by suburban housing and flanked by a railway line, but it has a charm all of its own. It is a Links Course that is a long way from the sea yet close enough for the sea breeze to have an effect on one's game and was aptly described by Bernard Darwin, the leading golf writer of the thirties, as 'a beast of a Course, but a just beast'. He went on to say that 'no one could fail to be impressed by its difficulties, which sets a golfer just about as ruthless as an examination as any Course of my acquaintance'.
Ryder Cup Captain Mark James wrote:
"And Lytham was set up magnificently in 2001 (for the Open Championship), perfect for the world's premier golfing event. I do not think they could have prepared that Course better. It was a perfect combination of width of fairways, length of rough and pace and quality of greens. It should be used as a model for future Opens. Everyone who knows Lytham knew that it would be the one Course where Tiger Woods would not have a big advantage because of the distance he hits, as there are relatively few holes where you can carry the trouble. Tiger could not tame it".